Evenemang i Florens med omgivningar: detaljer
From 24 Oktober 2013 to 16 Mars 2014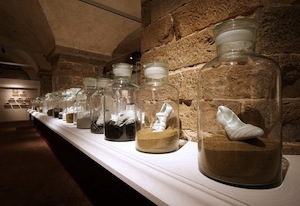 The prodigious shoemaker, fairy tales and stories
Stories and film works dedicated to the world of fairy tales are on show everyday at the Salvatore Ferragamo Museum in Florence. Fairy tales as a reflection and scrutiny of our unstable and problematic society. A journey through the questions and doubts of our time, guided by imagination and fantasy! Truly spectacular!

Il calzolaio prodigioso
Fiabe e leggende di scarpe e calzolai [The prodigious shoemaker: Fairy tales and legends of shoes and shoemakers]
From 19 April 2013
Salvatore Ferragamo Museum
Florence

Open every day from 10 AM to 7:30 PM

Info: www.museoferragamo.it


Nozio © 2013

Bakåt!